Our Services
Architectural Design
LJP & Associates is one of the leading Architectural Firms in the state of Gujarat. Our firm has been in the field of architecture for more than 65 years. We are capable of comprehensively handling any architectural design project – small or big; commercial, residential or industrial. Our service offerings include Site Analysis, building models, structural feasibility studies, detailing drawings for fabrication, imaging and more. We employ checks and bounds at every steps of the project which ensures not just aesthetically superior result but also optimal utilization of the available space.
Our Services
Structural Engineering & MEP Design
In ensuring an error free structural design compliant to various codes, experienced engineers and the use of latest technology play equally vital role. We at LJP & Associates boasts of a highly qualified and experienced team of structural engineers who are proficient in using their expertise and the latest software for design and analysis. At LJP & Associates, special consideration is given to ensure each project meets the required structural standards of the region. Our structural team provides design, modelling and drafting services for various structures such as Reinforced Concrete, Steel, Wood, Masonry, Cold Formed Metal etc. Our team is well versed in developing shop drawings, rebar detailing, steel detailing as well as pile, shallow and raft foundation design & drawings. At our premises, the client will be assisted with the project design, drawings, detailing along with the Project Feasibility Assessment and the Implementation Plan.
Our Services
Urban Planning
With a growing need of urbanization to accommodate the rising population, the need for optimization of the urban spaces is becoming more and more relevant every day. Urban Planners at LJP & Associates engross in giving beauty and meaning to everyday acts. With years of experience, our team has in depth understanding of economic, political, technological and environmental aspects of urban planning. Through research, analysis and sound engineering principles, our solutions provide maximum market value while fully incorporating the fabric of our communities. Our services include Mobility & Traffic Surveys, Public Spaces & Landscape Designs and Spatial Implementation Plans.
Our Services
Interior Design and Landscape
The interiors and exterior of a place are of the utmost importance as it is responsible for shaping the space that in turn shapes people in it. Our interior and landscape designers are experts in creating spaces that can lift people momentarily out of their lives and into the realm of charm, radiance and belief. We offer our clients a wide range of interior and exterior design services. Our designers constantly keep updated with the latest trends and technologies in the industry. Be it offices, homes, industrial or commercial spaces, our design team can proficiently fulfill all the project requirements. We also offer our clients associated services by partnering with consultants for Electrical, I.T. Networking, Safety & Security, Utilities etc.
Our Services
Project Management Consultancy
We are one of the leading firms in the region and are well acknowledged for our reliable project management services. We have supported a number of reputed organizations in the past with our expert solutions. Our project management solutions include meticulous analysis, planning, monitoring and coordination of the projects. We have handled projects from different scales, from 5 Crores to 500 Crores. We have a team of well qualified and experienced professionals who are known to deliver highly reliable and timely solutions resulting in total customer satisfaction.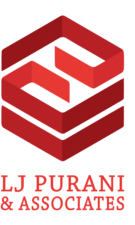 © 2020 Designed and Developed by CodePoets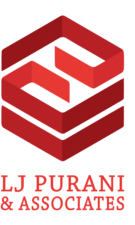 © 2020 Designed and Developed by CodePoets